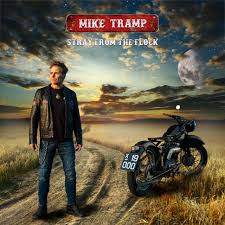 Tracklist
04
You Ain't Free No More
10
Die With A Smile On Your Face
Description
Mike Tramp will release his new long player "Stray From The Flock" on 01 March 2019.

The Dane is known as the former voice of WHITE LION and FREAK OF NATURE. In his solo project the singer/songwriter attaches great importance to his own roots as well as to those of rock 'n' roll. Stray From The Flock" stylistically ties in directly with "Cobblestone Street" from 2013.

In addition a tour with over 100 concerts is planned. The first 22 shows can already be visited by US fans from February and March. Live, Mike Tramp focuses on simplicity and prefers to let himself and his guitar speak instead of elaborate staging.