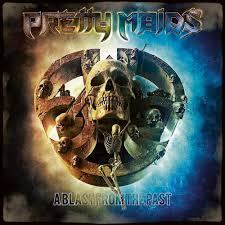 Tracklist
03
Psycho-time-bomb-planet-earth
07
In A World Of Your Own
08
Don't Turn Your Sex On Me
11
Your Mind Is Where The Money Is
13
The One That Should Not Be. Where The Blood Runs Deep ( Bonus Track)
14
Crazy Horses (bonus Track)
15
A Love And A Fiction (bonus Track)
08
Anything Worth Doing Is Worth Overdoing
11
Time Awaits For No One
01
Wake Up To The Real World
02
All In The Name Of Love
07
Where True Beauty Lies
11
Another Shot Of Your Love
03
Little Drops Of Heaven
05
Final Day Of Innocence
11
Ka-ching (bonus Track)
12
It Comes At Night (remix) (bonus Track)
12
Who What Where When Why
13
Wasted; Mother Of All Lies (remix) (bonus Track)
03
Psycho Time Bomb Planet Earth
11
Wake Up To The Real World
12
A Heart Without A Home, Deranged (extended Version) (bonus Track)
01
When God Took A Day Off
07
King Of The Right Here And Now
08
Heavens Little Devil; Civilized Monsters
10
Was That What You Wanted (look What You've Got)
11
Kingmaker (extended Version) (bonus Track)
12
Humanize Me (extended Version) (bonus Track)
01
Psycho-time-bomb Planet-earth
05
Nightmare In The Neighborhood
Description
For many years, there has been a growing demand to reissue PRETTY MAIDS albums from the nineties and onwards. A lot of these albums haven't been accessible for years, either on CD, vinyl, or digitally, so Frontiers is thrilled to rollout these catalog reissues for Pretty Maids fans, both old and new!

The nineties and the beginning of the new millennium were pretty hard times for traditional melodic hard rock and metal. Many new sub-genres dominated the rock world, the scene changed more or less constantly, and new trends came and went leaving melodic hard rock a bit adrift. But, the genre was always there, still is, and always will be thanks to probably the most loyal and faithful supporters you'll ever find in the music business.

Pretty Maids has always taken great pride in delivering the best possible music at any given time, regardless of trends, and it is with great pleasure we now can reissue these albums!
Enjoy the music whether it be for the first time or again for the first time in a little while!

Boxset includes a vinyl sized booklet with pictures and liner notes with "record by record"