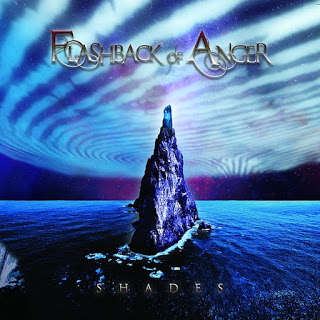 Tracklist
03
Loaded Guns In Guitar Cases
Description
"Shades" is not only the third album of the Italian Melodic Power / Prog Metal band FLASHBACK OF ANGER ... This is also one of the best releases in the history of IceWarrior Records!

The band delivers great melodies paired with technically refined & powerful riffs and catchy choruses. The lyrics talk about today's everyday small and big (power) battles, but also historical themes are processed.

"Shades" is also the appearance of two new band members: Lorenzo Innocenti on drums and Marco Moron on bass, both known from the first release of IceWarrior Records: SEVEN GATES "The Good And The Evil".
Shades" is on a par with albums like STAMINA "Two Of A Kind", SYNTHPHONIA SUPREMA "The Future Ice-Age", SEVEN GATES "The Good And The Evil" or CRIMSON WIND "The Wings Of Salvation".

For fans of QUEENSRYCHE, SYMPHONY X, KAMELOT, PAGAN'S MIND, ANGRA and similar bands.