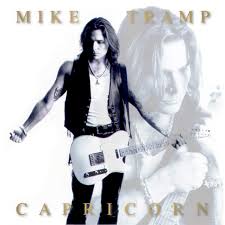 Tracklist
05
Have You Ever (lyt Her)
Description
Ex-MABEL/WHITE LION singer Mike Tramp re-releases his debut album "Capricorn". His first album as
Solo artist originally appeared in 1998, "22 years ago I came to a recording studio in Reno, Nevada.
to record my first solo album," recalls Tramp. "I was nervous and curious. Had I Style, did I have a sound? Now I'm looking back at ten solo albums. On "Capricorn" all other records I've made since then are based, it's Mike Tramp, it makes me proud," he reports.

The anniversary edition of "Capricorn" will be released on Target Records on November 02. The album was remastered at Medley Studios in Copenhagen and the artwork was thoroughly renewed.