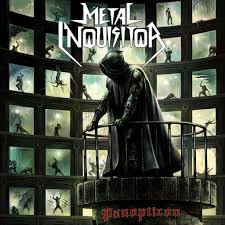 Description
With the fifth longplayer "Panopticon" Metal Inquisitor continue to follow traditional paths without losing sight of the zeitgeist.

The new album was produced modern, but with a shot of oldschool at the Gates Of Dawn Studio.
subsequently received the final polish in the renowned HOFA studio.

This resulted in hymns such as "Free Fire Zone" and especially "Beyond Nightmares".
which reflects the special and own style of Metal Inquisitor by its strong refrain.