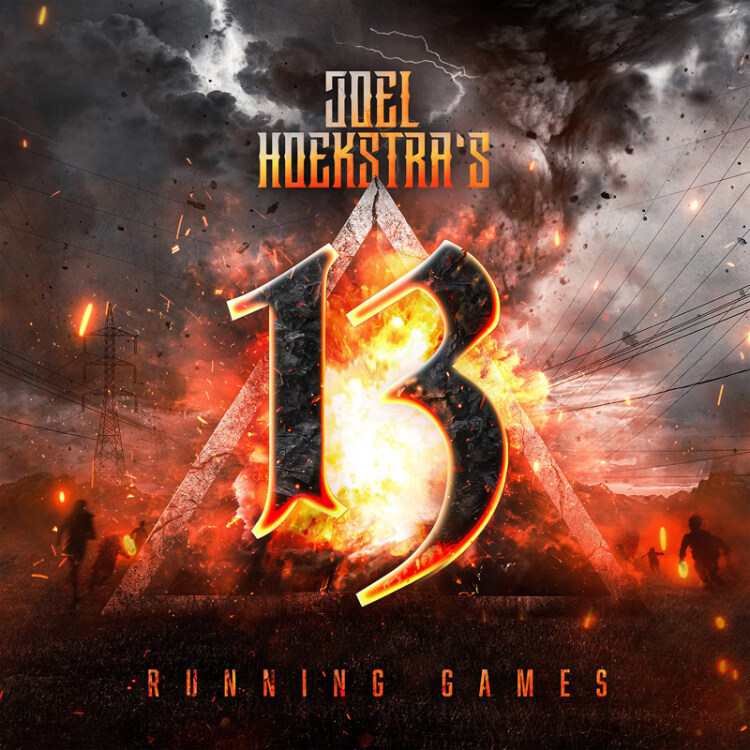 Description
Joel Hoekstra, best known to legions of rock fans as the current guitarist for Whitesnake and Trans-Siberian Orchestra (and also known for his work with Night Ranger and the Broadway show Rock of Ages), returns with his sophomore album, "Running Games" from his electrifying solo project, Joel Hoekstra's 13. Hoekstra once again handles the bulk of the creative process, overseeing production, songwriting and arranging (music and lyrics), and crafting his vision for this powerful hard rock record.

Add Chris Collier's masterful mixing and the result is '70s/'80s classic hard rock with 2020's muscle. As with the debut, "Running Games" features an all-star cast of musicians including none other than Russell Allen (vocals), Tony Franklin (bass), Vinny Appice (drums), and Derek Sherinian (keyboards). The amazing Jeff Scott Soto also lends a helping hand with background vocals. Says Joel, "Years ago, I released three solo albums that were mainly instrumental guitar music. With Joel Hoekstra's 13, I have started to work on something that showcases my production, writing, and playing in the genre that I'm known for, which is melodic hard rock.

"Running Games" is more focused and more mature compared to [debut] "Dying to Live" and hopefully the fans will enjoy it!" On 'Running Games', lyrically Joel focuses on escaping problems both past and present by providing playful, imaginary, and serious takes on the situations. Long hailed for his astounding, note-perfect guitar playing, Hoekstra's playing here raises the bar to a new level. Look out for "Running Games" on February 12, 2021.