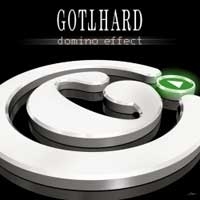 Tracklist
07
The Cruiser (judgement Day),
14
Where Is Love When Its Gone
Description
2007, Domino Effect - A triumph of variety, of rock music and of innovation! The music business resembles a game of dominoes: First you need a large portion of tenacity and determination in order to find any measure of success. Gotthard have long understood these rules and they play rock'n'roll as if it was child's play.
Motivated by this feeling, all the songs for Domino Effect came into existence in just 6 weeks. "We were and still are on a run," the bassist Mark Lynn explained happily. "And we have a conviction that we're showing not only where we stand but also where we want to go."
For more than 15 years this tried-and-tested team (no line-up changes in the original band) has set one milestone after another and for this reason has become the most successful Swiss band for many years (ten number one albums, a diamond award for 1 million albums sold, three triple platinum, four double platinum, four platinum, one golden single).
But still the guys have not reached their limits.
Put together in the old traditional style in the band's own studio in Lugano under the management of Leo Leoni working with Ronald Prent (responsible for stars ranging from Rammstein to Herbert Groenemeyer), and completed in the Belgian Galaxy Studios, "Domino Effect" is constructed to cause a chain reaction.
Songs like the expected hit Falling, the explosively pounding Domino Effect, the elegant and hugely atmospheric ballad The Call, the groovy We Come Alive or the smooth get-under-your-skin Where Is Love When It's Gone? leave nothing more to wish for.
The initial pressing appears in a ltd.ed. digipack - as long as stock remains.