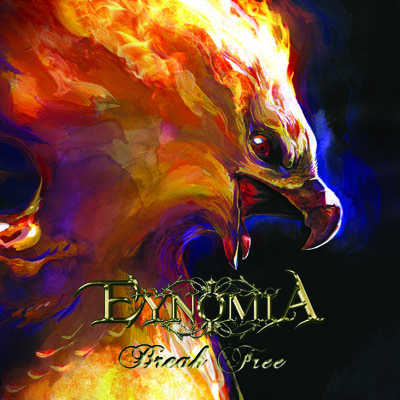 Description
The first single of the US Symphonic Rock/Metal Band EYNOMIA - "Break Free" was released on Soundcloud. The release date of the EYNOMIA album ,,Break Free" on CD is January 26th, 2018. The pre-order phase will start on January 12th, 2018 in our webshop.

EYNOMIA is a fantastic band from the USA and "Break free" is probably the best melodic Metal albums in 2017! The musical abilities of the band have a range from FIFTH ANGEL over SYMPHONY X to QUEENSRYCHE. The songs are even more catchy than the ones from the named bands but as powerful and finally the female vocalist Phyllis Rutter is singing on a high-end level!

Coming from Minneapolis besides Phyllis Rutter we have guitarist Chris Bickley (Christine Ohlman Band, Thunderhead), bass-legend Mike LePond (Symphony X, Mike LePond's Silent Assassins, Heathen's Rage), Jimmy Pitts (Christian Muenzer Band, Fountainhead) on the keys and drummer Gaetano Nicolosi (Ron Keel Band). If you think, in the melodic Metal genre all is said and done, you will be convinced from EYNOMIA that this is definitely not right. Listen to great songs you won't get out of your ears!