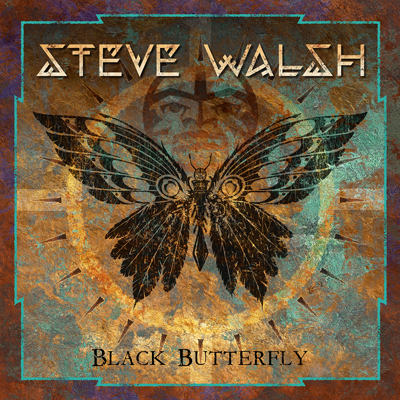 Tracklist
01
Born In Fire (duet With Jerome Mazza)
10
Hell Or High Water 5:14
12
Billy Carborne Is Dead 4:5
Description
As the former lead vocalist and keyboards player for the American Classic and Progressive rock band Kansas, Steve Walsh is the voice behind the hits "Carry on my Wayward Son", "Point of Know Return", "Dust in the Wind" and "All I Wanted". As a songwriter Steve is well known for penning a classic tune and his wide range of musical influences can be heard on his previous solo releases as well as the melodic rock band "Streets". He has also contributed his vocal talents to more than a dozen projects by other artists covering a variety of musical genres.

Steve is well known for his dynamic live performances, passionate vocals and multi instrumental talents on stage. In addition to keyboards Steve has played Congas, Harmonica, Glockenspiel, in short, an all-round great musician.

Through their good friend Mike Slamer (Streets / Steelhouse Lane) Mike introduced Steve to Khalil and they hit it off instantly and Khalil invited Steve to guest on Radioactive "F4UR" album to sing one song and after that he was delighted to record an album for the label.

Khalil had a few ideas and one of which was to involve a singer called Jerome Mazza to sing duet on "Born In Fire".. Khalil had discovered Jerome on you tube singing for the band "Pinnacle Point". Jerome is also the voice behind the second album by Angelica and was honoured to be asked to sing a duet on the album with Steve and asked if he could contribute more. As Jerome has such a fantastic voice it was an easy decision to make and the result is explosive!

Black Butterfly is everything you would expect it to be from someone like Steve Walsh, the man is a legend and this album oozes quality from start to finish. This is the album everyone is talking about, and its finally here..