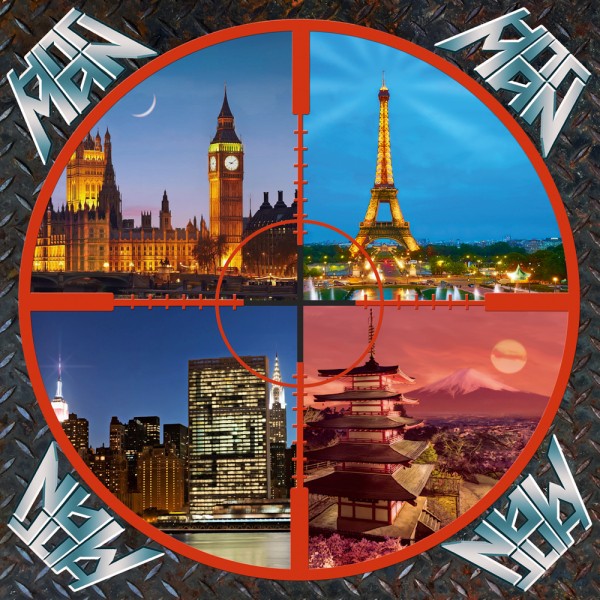 Tracklist
06
Caught In The Crossfire
10
Hittman Theme (1985 Demo) Bonustrack
11
Metal Sport (1985 Demo) Bonustrack
12
Sleepless Nights (1985 Demo) Bonustrack
13
Live Fot Tomorrow (1985 Demo) Bonustrack
14
Winds Of Warning (1985 Demo) Bonustrack
Description
NY Metal band HITTMAN, will be re-issuing their classic debut, self titled album on No Remorse Records on October 31, 2017, on the eve of the 30th anniversary of it's release in 1988 (originally on SPV/Steamhammer Records).
Also included as bonus material, will be the original 1985 demo, remixed and remastered faithfully to the original, making this the first time it will have been released officially in the digital medium, a real treat for fans who have most likely only have heard it as a copied cassette, widely traded through the metal tape trading underground, often duplicated many generations, with tons of tape hiss, and degraded audio quality.
The CD release will boast cleaner, more vivid re-imagined cover art (yet still 100% faithful to the original) and will be accompanied by a generous booklet of 24 pages containing never seen photos, articles and other anecdotes, as well as liner notes by the underground press' first real champion of the band, Kerrang and Metal Forces journalist Dave Reynolds.