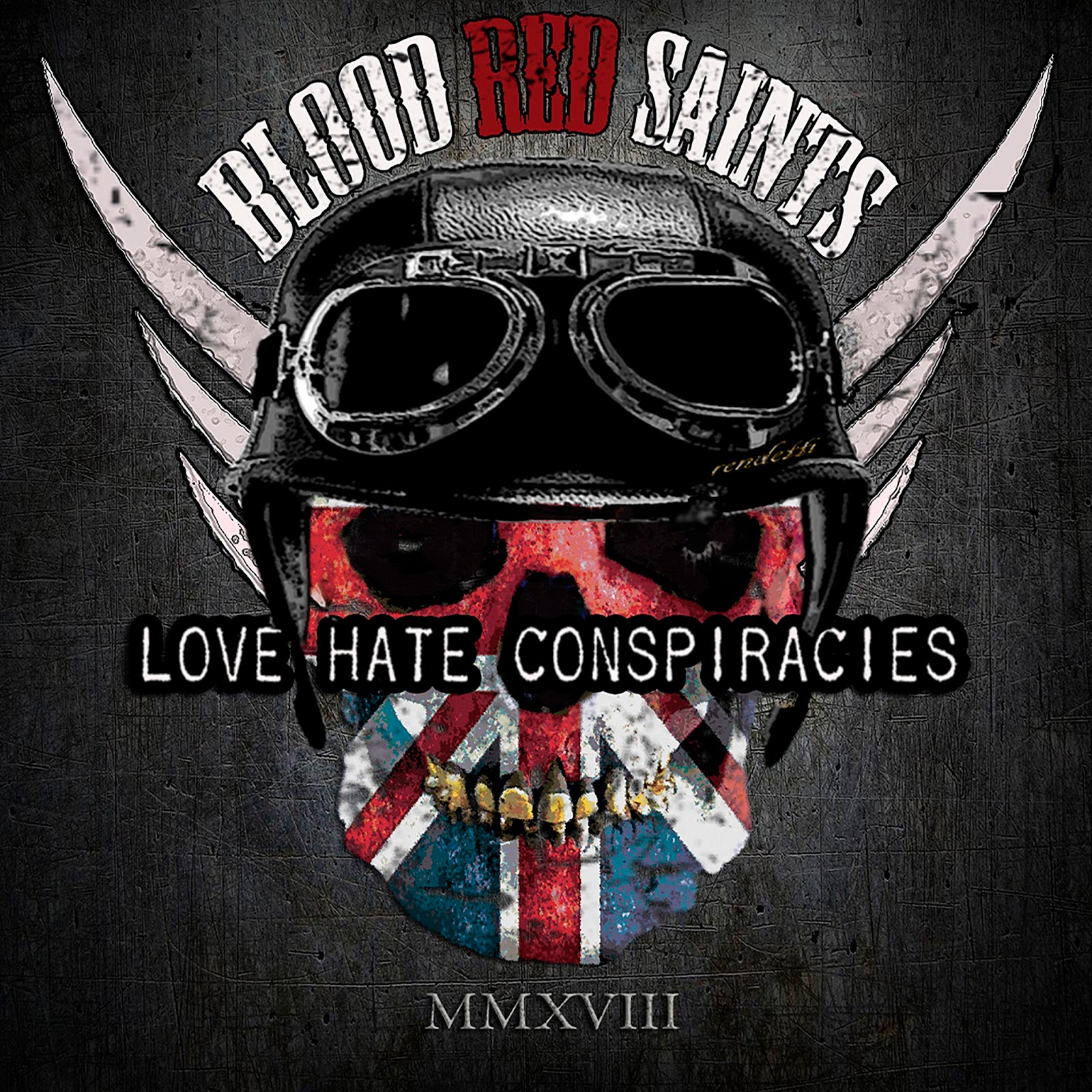 Tracklist
05
Something In Your Kiss
Description
Following on from their critically acclaimed 2015 independent debut album 'Speedway' Blood Red Saints make a welcome return with a brand new selection of top class hard rock. 'Love Hate Conspiracies' sees the band make a progression into a more focused direction. Pete Godfrey (vocals) tells us more. "The Speedway album was a great debut for us no doubt about that but this new album is a massive step forward. We've really found our own sound and identity with this material, it feels a lot more cohesive and is without doubt, heavier in style. This feels like a real band all pulling together"

The new album also sees two new Saints baptised to join original members Pete Godfrey, Rob Naylor (bass) and Lee Revill (guitars). Neil Hibbs (formerly of Arkhams Razor, Shy) joins to add a harder edge with crunching guitars for a tougher approach for both live and studio work. Andy Chemney (drums) was an obvious choice having worked with Rob in their previous band 'Angels Or Kings'.
Rob takes up the story. "I've known Andy nearly all my life, he was the guy I wanted for our band and we are so pleased to have finally got our man"

So, what can we expect from 'Love Hate Conspiracies?' LeeRevill told us this "it's musically in a heavier direction than Speedway. We still wanted big melodic choruses but we wanted to toughen them up a bit too. We've got such a strong set of songs here and we are all excited to finally let people hear them, on the album and also live, these songs are gonna kick ass"

The album features a writing and vocal contribution from Paul Laine (The Defiants) on 'Is it over' and a track 'Turn on the Night', written by Steve Brown (Trixter, Def Leppard, Tokyo Motor Fist) Mixing and production was handled by Simon Humphrey who has worked with some of the biggest acts in music over many years and his input was invaluable in producing this record.

The release date was set to January 26th, 2018.