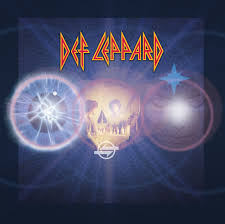 Tracklist
06
Stand Up (kick Love Into Motion)
08
Have You Ever Needed Someone So Bad
03
Action (revised Version)
04
Two Steps Behind (string / Acoustic Version)
05
She's Too Tough (revised Version)
06
Miss You In A Heartbeat (revised Version)
07
Only After Dark (revised Version)
08
Ride Into The Sun (revised Version)
10
Ring Of Fire (revised Version)
11
I Wanna Be Your Hero (revised Version)
12
Miss You In A Heartbeat (electric Version)
13
Two Steps Behind / Miss You In A Heartbeat (medley)
04
All I Want Is Everything
10
Where Does Love Go When It Dies
08
21st Century Sha La La La Girl
01
Tonight (demo Version / Version 2)
02
When Love And Hate Collide (original Demo)
04
Two Steps Behind (acoustic)
05
She's Too Tough (joe's Demo)
06
Miss You In A Heartbeat (phil's Demo)
09
Hysteria (live In Bonn, Germany / 29th May 1992)
10
Photograph (live In Bonn, Germany / 29th May 1992)
11
Pour Some Sugar On Me (live In Bonn, Germany / 29th May 1992)
12
Let's Get Rocked (live In Bonn, Germany / 29th May 1992)
01
Armageddon It (live At The Hard Rock Café, Singapore / 1995)
02
Two Steps Behind (live At The Hard Rock Café, Singapore / 1995)
03
From The Inside (live At The Hard Rock Café, Singapore / 1995)
04
Animal (live At The Hard Rock Café, Singapore / 1995)
05
When Love And Hate Collide (live At The Hard Rock Café, Singapore / 1995)
06
Pour Some Sugar On Me (live At The Hard Rock Café, Singapore / 1995)
07
When Love And Hate Collide
08
Can't Keep Away From The Flame
09
Truth? (original Version)
11
Work It Out (original Demo Version)
01
Bringin' On The Heartbreak (live At The Molson Centre, Montreal / 1996)
02
Switch 625 (live At The Molson Centre, Montreal / 1996)
03
Miss You In A Heartbeat (live At The Molson Centre, Montreal / 1996)
04
Work It Out (live At The Molson Centre, Montreal / 1996)
05
Deliver Me (live At The Molson Centre, Montreal / 1996)
06
When Saturday Comes (from "when Saturday Comes" Original Motion Picture Soundtrack)
07
Jimmy's Theme (from "when Saturday Comes" Original Motion Picture Soundtrack)
12
Demolition Man (live At The Magness Arena, Denver / 1999)
13
When Love And Hate Collide (live At The Kokusai Forum Hall, Tokyo / 1999)
14
Paper Sun (live At The Kokusai Forum Hall, Tokyo / 1999)
15
Goodbye (live At The Kokusai Forum Hall, Tokyo / 1999)
Description
On 21 June 2019 the British Rock'n'Roll legends Def Leppard, who are also members of the Rock & Roll Hall of Fame since March 2019, will release the new, limited box set Volume Two.

Volume Two is the second of four releases of Def Leppard's entire musical oeuvre and will be available as a 10-LP 180g vinyl box and as a limited 7-CD set including all albums of the band from the 1990s in their original packaging. The albums were remastered by Ronan McHugh in Joe's garage and edited by Greg Moore.

Def Leppard - Volume Two includes the studio albums Adrenalize, which led the charts in 23 countries, the Top 10 release Retro Active, the sixth studio album Slang and Euphoria, which was the first album with guitarist Vivian Campbell. The box set also includes Rarities Vol. 2- Vol. 4, which includes rare B-sides and live recordings from the 90s and completely redesigned artwork.

Def Leppard - Volume Two comes in a sturdy box with a 40-page hardcover photo book with rare photos by Ross Halfin and introductions to all the albums in the box set written by all the band members.