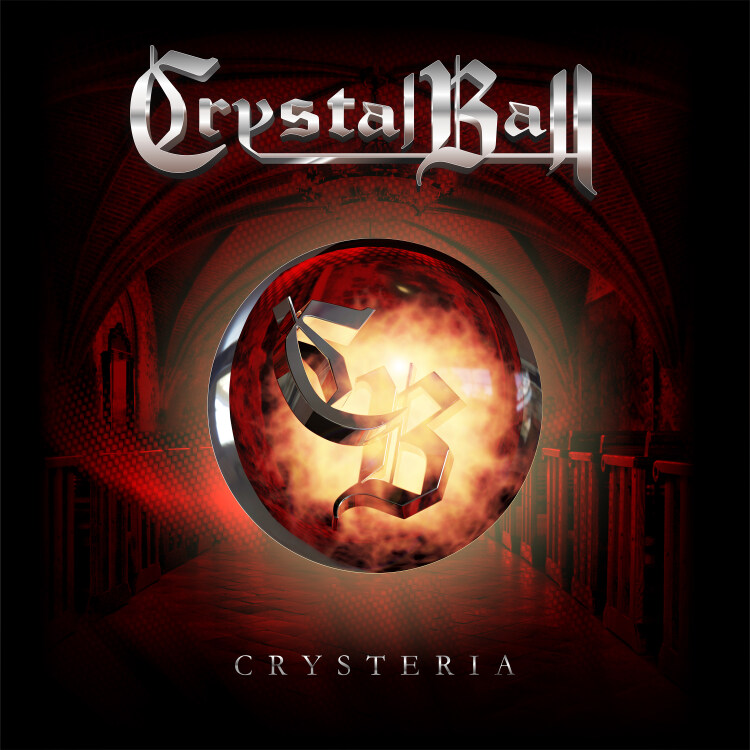 Tracklist
03
Call Of The Wild (feat. Ronnie Romero)
12
Crystal Heart (feat. Jaded Heart) (bonus Track)
13
Till You Meet Again (bonus Track)
Description
With "CRYSTERIA" CRYSTAL BALL open a new chapter in their band history. Now, in the 3rd decade of their existence, the band is far from repeating themselves and so new, fresh and energetic elements can be found in their songs.

The band used the "Corona break" to write a lot of new material, so in the end they could choose from over 30 songs for "CRYSTERIA". CRYSTAL BALL's new guitarist Peter Berge also contributed many songs and ideas to the album and brought a lot of fresh air.

The production of the album, for which Stefan Kaufmann is responsible, has been taken to the next level and the energy that the band exudes at their concerts has been captured perfectly.
The song "Call Of The Wild" features Ronnie Romero (Rainbow, MSG) as a duet partner, whom the band met at a festival in Switzerland in 2018.

Another highlight of the album is the band duet "Crystal Heart" with the guys from Jaded Heart, in the creation of which members of Jaded Heart were involved. Since both bands have been friends for a long time, CRYSTAL BALL invited Jaded Heart as special guest of their planned headliner tour in 2022.