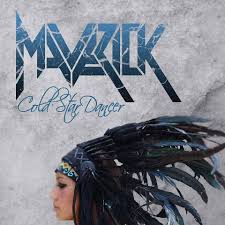 Tracklist
12
Jessie's Girl (bonustrack)
Description
Founded in 2012 by the Balfour brothers, the five-member Troop from Belfast/Northern Ireland quickly in the scene. Already with the first album "Quid Pro Quo" you could do a bigger European tour together with the Swedes playing THE POODLES. With the press's very, very, very
well recorded second album "Big Red" and the tour together with the Swedish TREAT, the band continued to expand their fanbase. Helpful for this have also performed at established festivals such as H. E. A. T FESTIVAL (Germany), ICE ROCK and ROCKNACHT TENNWIL (Switzerland) as well as the ROCKINGHAM (England), on which the band frenetically played by the fans of ROCKINGHAM.was celebrated.

With their new album "Cold Star Dancer", MAVERICK seamlessly tie in,where they stopped with Big Red. Catchy, groovy, modern played heavy rock. That of Neal Calderwood at Manor Park Studios in Belfast produced album shows the whole range of the band's work.In particular, singer David Balfour once again shows why he is one of the most influential singers in the world.
Vocal heroes of the newer Heavy Rock generation.

Unfortunately, guitarist Terry McHugh played the band during the album production. so that almost all guitars are played by guitarist Ryan Balfour. have been. Almost, because you could almost hear TREAT guitarist Anders Wikström, who played the title song and the track "Ex Machina" with his solos, and STORMZONE guitarist Steve Moore, who played in "Myrmidon","Viper" and "Devil' s
Night "as a guest musician in the studio. Steve is also of the band as live guitarist until further notice.