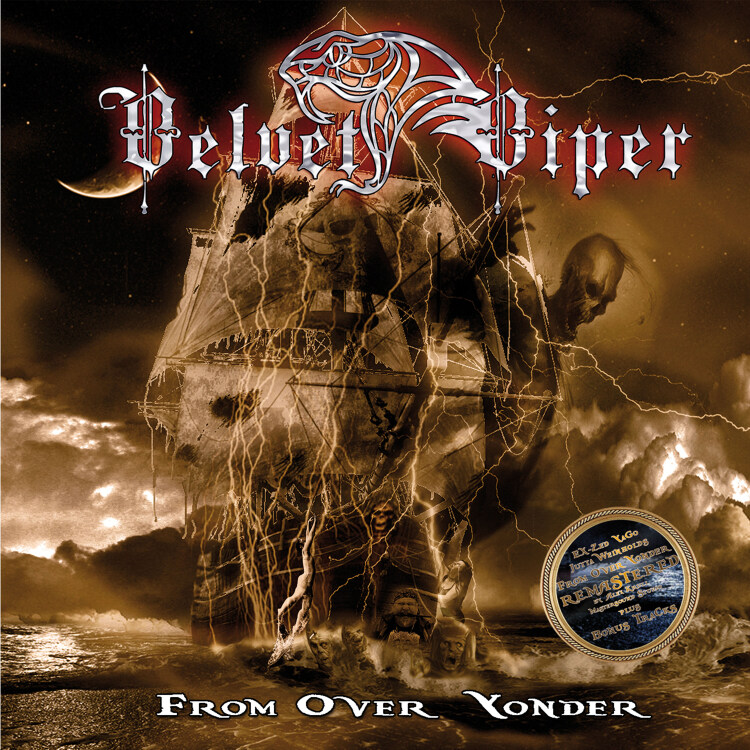 Tracklist
01
The Spell From Over Yonder
09
Rocking For The Nation
10
Rebel Ladies (live München Theaterfabrik 1989) (bonus Track)
11
Rockin' For The Nation (live London Hammersmith Odeon 1989) (bonus Track)
12
The Schmied (bonus Track)
Description
Look forward to dramatic Metal with the unmistakable voice of Jutta Weinhold!

Zed Yago fans can look forward to: The band's debut album will be released again - this time remastered by Alexander Krull (Mastersound Studio) and under the banner of VELVET VIPER!
In 1988 the journey of the daughter of the Flying Dutchman began and she set out in search of the lost fantasy - because without fantasy the soul dies and without soul man dies.
Her journey was to become a pilgrimage, but it soon ended.
The old rock 'n' roll epidemic selfishness brought about the tragic end of Zed Yago in 1990. Jutta Weinhold later founded VELVET VIPER - the rest is history.