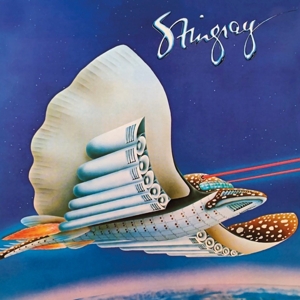 Tracklist
01
Where Do We Go From Here?
02
Better The Devil You Know
10
Gonna Keep My Head Together
11
Better The Devil You Know (edit)
Description
The South African band STINGRAY could already be called a so-called Super Group, because each band member could already show great successes with other formations. Dennis East and Mike Pilot played in Tidal Wave and together with Eddie Boyle in The Rising Sons, which had some hits in the early 70s. STINGRAY's music was based on the early mainstream and prog rock heroes like Saga, Journey or Boston. Characteristic was the mixture of keyboard melodies and soft harmonies, sometimes reminiscent of a mixture of Van Halen and Electric Light Orchestra.
"Better The Devil You Know", an overwhelming pop-rock anthem was a big radio hit (1979 on No. 4 in the Springbok charts) and belonged to the regular repertoire of many rock discos in Germany - especially in the rock-savvy South. The extended version was especially popular with DJs to bring the dance floor into ecstasy. Other hits were "Love Saver" and "The Man In My Shoes". The band proved impressively that they could easily keep up with the big mainstream rockers. If there was ever a criticism of STINGRAY's music, it was that they imitated the American sound too much. However, they were able to do this damn well and are therefore an enrichment for every AOR record collection!