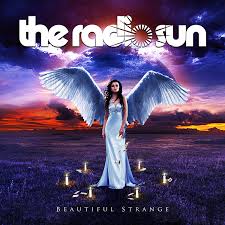 Tracklist
03
Should Have Listened To My Heart
04
As Long As You Want Me
07
Have You Got What It Takes
08
I Do Not Want To See You Cry
Description
Australian melodic rockers THE RADIO SUN are back with their fifth album in five years: "Beautiful Strange"!

The Radio Sun have always worked hard to build their loyal fan base. They are a touring band that performs regularly in their Australian home country, Japan, the USA and Europe. For example, they are the only formation to date to have been booked four times in a row for a performance at the prestigious UK festival Hard Rock Hell AOR and four times for the Melodic Rock Fest.

The quartet still consists of the charismatic frontman/singer Jason Old, guitarist Stevie Janevski, bassist
Anthony Wong & drummer Gilbert Annese. As with the great role models of The Radio Sun, Queen, The Sweet & Def Leppard, all band members can also be heard as backing singers. The Australians have always been a guarantor for big, independent hooks and could further develop themselves on "Beautiful Strange". Paul Laine (solo, The Defiants) was responsible for the production; Bruno Ravel (Danger Danger, The Defiants) took over the mastering.

The Radio Sun play good-humor music, which works both electrically and acoustically. Both in Japan and at the Sweden Rock Festival in 2018, The Radio Sun did exciting acoustic shows.