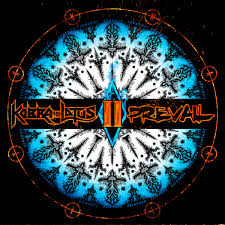 Description
Kobra Paige and her snake charmers have kept their word - as promised a year appears after Prevail I the second part of the Magnum Opus of the Canadians! Prevail II delivers the Yang to the Yin and
seamlessly picks up where Kobra And The Lotus 2017 left off: the opener'Losing My Humanity' is
an exemplary shredfest that combines the four-man company between North American Heavy Metal Manifesto with ClassicRock touch and modern high gloss!

The mega-catchy'Let Me Love You' keeps up the soundwall stoically, but a quiet intermezzo like'Ribe' or the elegiac'White Water' show the emotional side of the band. Kobra And The Lotus know exactly which buttons they have to press to complete the tightrope walk.between what Metal 2018 stands for and the real roots (hear'Modern Day Hero')! "I thought that would be a great challenge for us, ideally resulting in two first-class albums," muses front woman Kobra. Baptism by fire passed with flying colours.