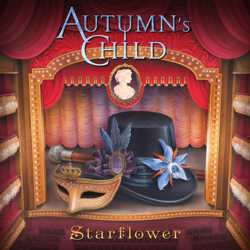 Description
Mikael Erlandsson needs no further introduction when it comes to melodic rock.

He has released six successful solo albums and a lot of titles with groups like Phenomena, Salute among others. Between 2006-2018 Erlandsson fronted the Swedish super group Secret Service which he toured with live all over the world.

Together with the fantastic guitar player Andy Malecek from the successful German hard rock band Fair Warning he founded the band LAST AUTUMNS DREAM in 2003 which also featured Ian Haugland, Mic Michaeli and John Leven of Europe fame at the time.

Last Autumn's Dream went on releasing another 14 albums with different line ups including great musicians like Jamie Borger (Treat) and Marcel Jacob (Talisman). They toured Japan, England and Germany but decided to take a break in 2018.

Shortly after, Erlandsson founded the group AUTUMN'S CHILD who have released three extremely successful albums so far ("Autumn's Child" - 2019, "Angel's Gate" - 2020, "Zenith" - 2022).

January 2023 sees Autumn's Child returning with their fourth album "Starflower", their second release via Pride & Joy Music. The group still features Michael Erlandsson on vocals, keyboards & guitars, Pontus Åkesson on lead guitar, Robban Bäck on drums, Claes Andreasson on piano and Magnus Rosen on bass.

"Starflower" was produced by Mikael Erlandsson & Claes Andreasson, mixed and mastered by Mikael Andersson at Soundport Studios, Sweden; drums recorded by Mikael Andersson at Soundport Studios.