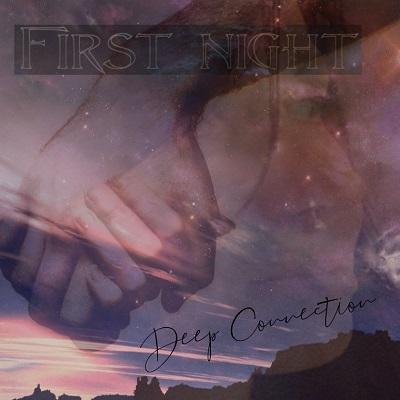 Tracklist
03
Beginning Of The End 4:45
05
It's Only Feeling 5:10
07
Don't Ever Say Goodbye 3:17
09
Is Your Love Alive 5:32
13
In The Name Of Our Love 5:09
Description
Estonia's FIRST NIGHT surprised with their self-titled debut in 2019, and the almost 4-year wait for the follow-up "Deep Connection" is finally over.
"Deep Connection" effortlessly blends influences from all sides of the AOR genre, such as Scandinavian-tinged keyboard/synth flourishes, clean 80's German-style vocals, impeccable guitar lines resembling the Canadian sound, plus some bite from on a few tracks British AOR circa 1987, and of course American looked into the choruses. Read Def Leppard, Blue Tears, Boulevard, Wild Rose, Strangeways, Da Vinci, Dominoe and more.
There are 13 tracks on the new album, classic AOR with a 1987 production style.