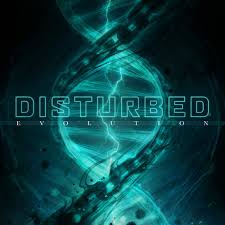 Tracklist
11
The Sound Of Silence (live) [feat. Myles Kennedy]
13
Are You Ready (sam De Jong Remix)
Description
Disturbed announced their new album "Evolution" and called it "without a doubt the most daring album of our lives".

Their quadruple platinum-award-winning debut "The Sickness" introduced the world to the future leaders of hard rock for the first time, a status that was subsequently consolidated with Grammy nominations as well as gold, platinum and double platinum-decorated albums and countless sold-out concerts around the globe. Frontman David Draiman compares the new album "Evolution" with "Black Album", the iconic work of Metallica, which catapulted them from Metal favourites to the status of international Metal superstars in 1991.

"Evolution" follows the 2015 album "Immortalized" by Disturbed, which gave the band the fifth #1 in a row in the USA. In Germany, the album went to #2 in the charts. The Smash single "The Sound of Silence" even has triple gold status in Germany and received international honours such as the nomination as "Best Rock Performance" at the Grammy Awards 2017, Disturbed were also honoured as "Best Rock Artist" at the iHeartRadioMusic Awards. Her next single "A Reason To Fight" is an emotional ballad. That she also The cover of "The Sound Of Silence" has already more than proven the band's mastery of soft sounds and gave them a worldwide mega hit.