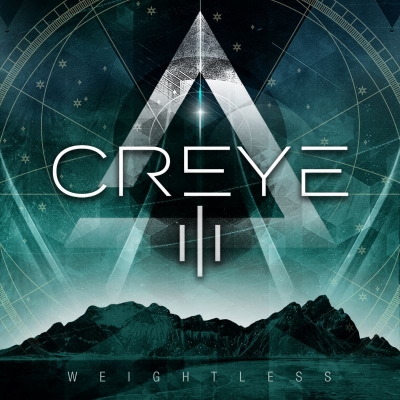 Description
Swedish rockers Creye have announced the release of their upcoming new album, their third overall, "III: Weightless" on February 17, 2023.

As with their last album, "II", this new album sees the band's songwriting and playing jumping by leaps and bounds to put them at the forefront of the Swedish melodic rock scene. With an album and live EP as well as multiple gigs under their belt, this line-up of Creye has truly gelled and that cohesiveness shines through on "III: Weightless". Fans of the band's previous work certainly won't be disappointed and will also be thankful that the band has managed to evolve while staying familiar.

After releasing the critically acclaimed EP "Straight To The Top" in early 2017, Creye signed a multi-album deal with Frontiers and released their self-titled debut album in October 2018 to much acclaim from press and fans. After announcing that August Rauer would be the new frontman for the band in late 2018, Creye toured in Sweden and Europe in 2019, including appearing at Melodicrock Fest, Frontiers Rock Sweden, and the Rockingham Festival. Creye regrouped in the studio in late 2019 to start working on the follow up album to their self-titled debut. The plan was to refine and improve their songs and approach. The band's strong determination to achieve this goal shone through on what would become their second album, "II".

With "III: Weightless", Creye's evolution as a premiere band in the Swedish melodic rock scene continues unabated.