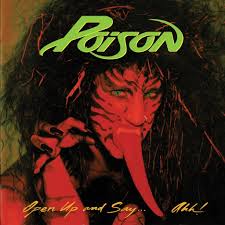 Tracklist
02
Nothin' But A Good Time
03
Back To The Rocking Horse
05
Tearin' Down The Walls
06
Look But You Can't Touch
08
Every Rose Has Its Thorn
Description
For the 30th anniversary, this epic album will be released as strictly limited red vinyl and with
Original artwork that was originally forbidden - because it was too vulgar!

First released in 1988, the band's second and most successful studio album contains four of their most successful albums. hits: "Nothin' But A Good Time", "Fallen Angel", "Your Mama Don't Dance" and her to date one and only #1 single, "Every Rose Has Its Thorn". The album has received several platinum awards.