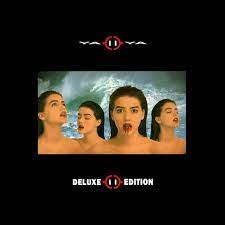 Tracklist
02
When The World Cried 4:08
05
The Toughest Race 4:44
08
You're All I Need 5:00
09
All Through The Night 3:52
01
Fascination (unreleased Demo)
02
I'll Cry A Tear (unreleased Demo)
03
Nobody's Perfect (new Recording)
04
Cry From The Heart (new Recording)
05
On My Way (new Recording)
06
All Through The Night (demo / B Side)
07
Castles In The Sand (b Side)
09
Caught In A Lie (extended Version)
Description
British melodic rock band YaYa released their debut album 'Scarred' in 1984 before changing vocalist for their acclaimed more melodic second album 'II', featuring new frontman Sam Blue.

MelodicRock Classics is especially excited to announce that the YaYa 'II' reissue will become a 2-Disc Deluxe Edition, featuring a range of extra tracks!

YaYa 'II' (Deluxe Edition) gathers all the tracks recorded for the original release and accompanying B-Sides, plus no less than 5 previously unreleased tracks. Two unreleased demos which have been freshly remastered and 3 classic tracks originally written between 1987-1990, which were newly recorded for this release during 2021.