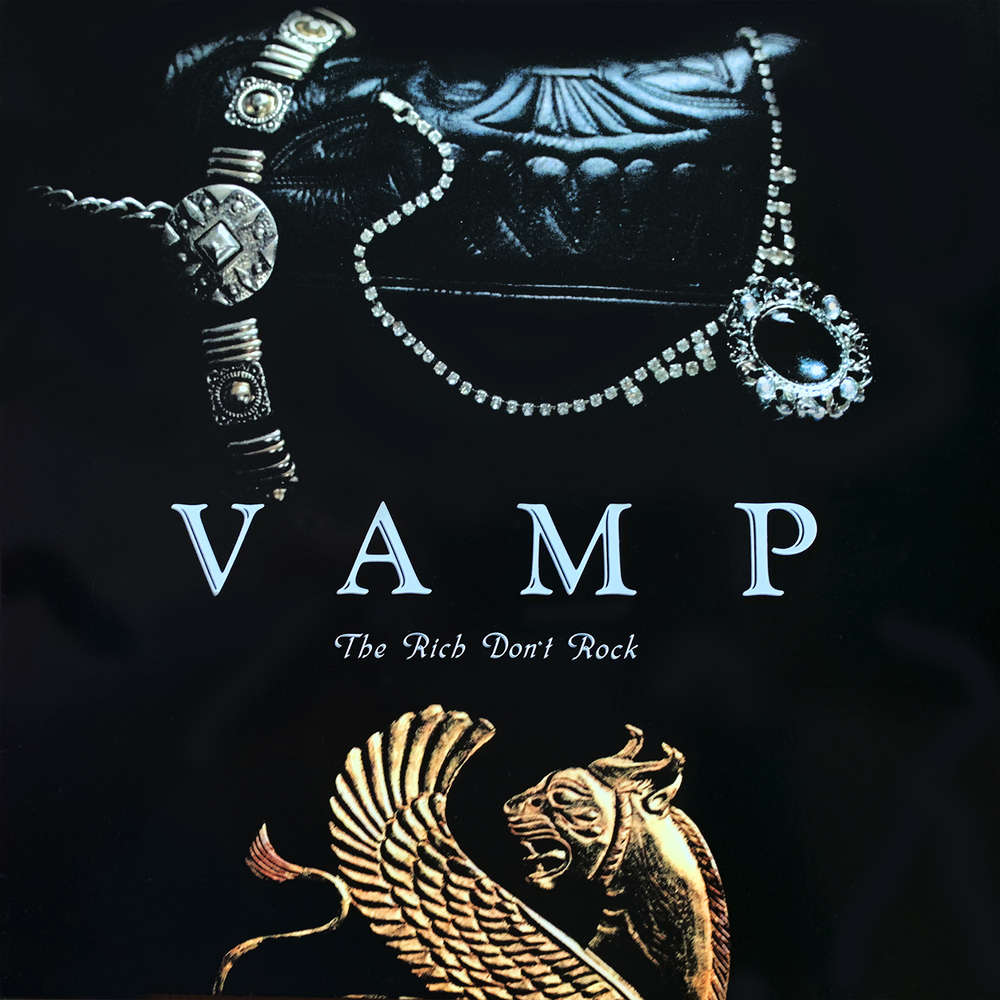 Description
FULLY REMASTERED - FULL BOOKLET

Originally released in 1989, VAMP's The Rich Don't Rock should be considered a masterpiece like the other great classic hard rock albums of the time. Produced by Tony Platt (Iron Maiden, Motorhead, AC/DC, Foreigner, Cheap Trick...) and filled to the brim with stadium-ready choruses, catchy guitars and Tom Bellini's voice, The Rich Don't Rock was a creative triumph for the German band.

VAMP, a melodic hard rock band from Munich, is another sad example of how the music industry worked. Signed by Atlantic Records, the musicians released the album "The Rich Don't Rock" in 1989 and fell victim to the indifference of its record company. With no real support, the album met with no commercial success.

VAMP recorded their only album in Holland, but due to executive differences, several producers came and went, until the members finally managed to find Tony Platt, who did an incredible job of getting the sound bright and clean.

VAMP toured Europe opening for White Lion, Bullet Boys, Bonfire and others. Disappointed by the lack of support from their record company, drummer Dickie left the band accepting Bruce Dickinson's offer to join him on his first solo world tour. After this tour he stayed in London and joined the melodic rockers Skin. The rest of VAMP quickly disbanded. A sad story for such a talented band.

The Rich Don't Rock is a long lost gem, a sort of hidden classic of melodic hard rock mixing American and European styles with class and superb musicianship.