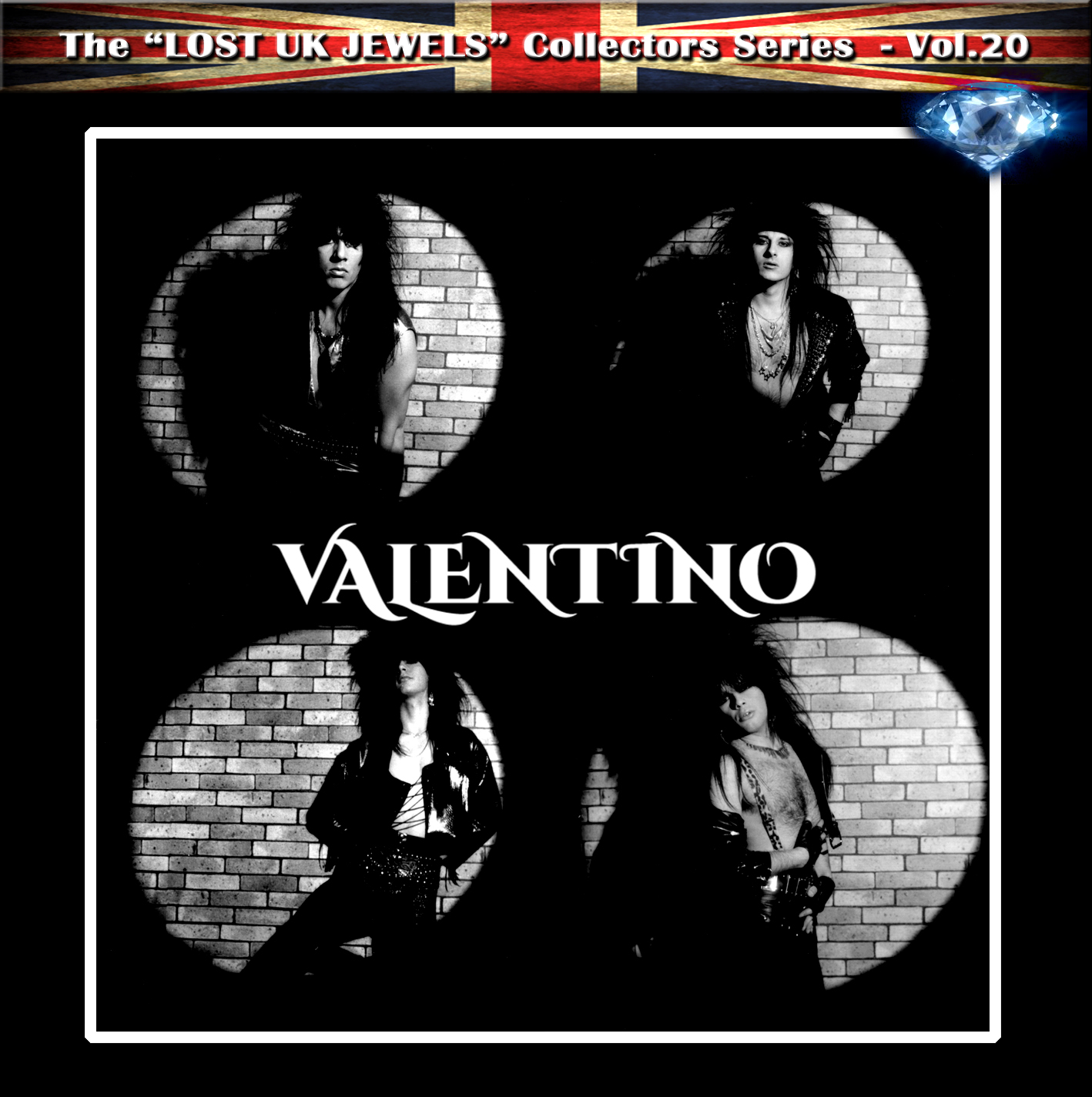 Tracklist
01
No Tracklist Available!
Description
-VALENTINO was formed in London, during 1986, by 4 Italian musicians who moved to England from a small town in southern Italy. Vince "Enzo" Bruno (band's guitarist and lead vocalist) had previously performed with glamsters Hellrazer and, later, with K. Rouge, which featured Mark Goodchildon bass (a founding member of Savannah Nix) and Fabio Del Rio on drums (who would later play on Bruce Dickinson's 'Tattooed Millionaire album as well as in Jagged Edge). After K-Rouge disbanded, Enzo decided to put together a new band, initially called JETLEG and then definitely VALENTINO

--Influenced by bands such as KISS, Aerosmith and Cheap Trick as well as Icon, Black'n'Blue and TKO, the band thru' the late '80s played intensively the London and the UK club-scene, including a packed "Marquee Club" gig , that was their career highlight.

--They also managed to have some professional master-recordings, during 1986, at the end of 1987, during 1988 and a final one (1990). Unfortunately the band disbanded in 1991 due to lack of a proper record-deal.--

VALENTINO inheritance is a bunch of amazing songs that never saw a proper official release, and here on CD for the first time ever, in a full remasteredsound from the original master-tapes, with an amazing full-color 16 pages booklet containing a band-history, many pics and memorabilia!

--GLAM ROCK is the name of the game here, and it's definitely something for any serious '80s Hair Metal fan, in the vein of early Motley Crue, Pretty Boy Floyd, Poison and Tigertailz.