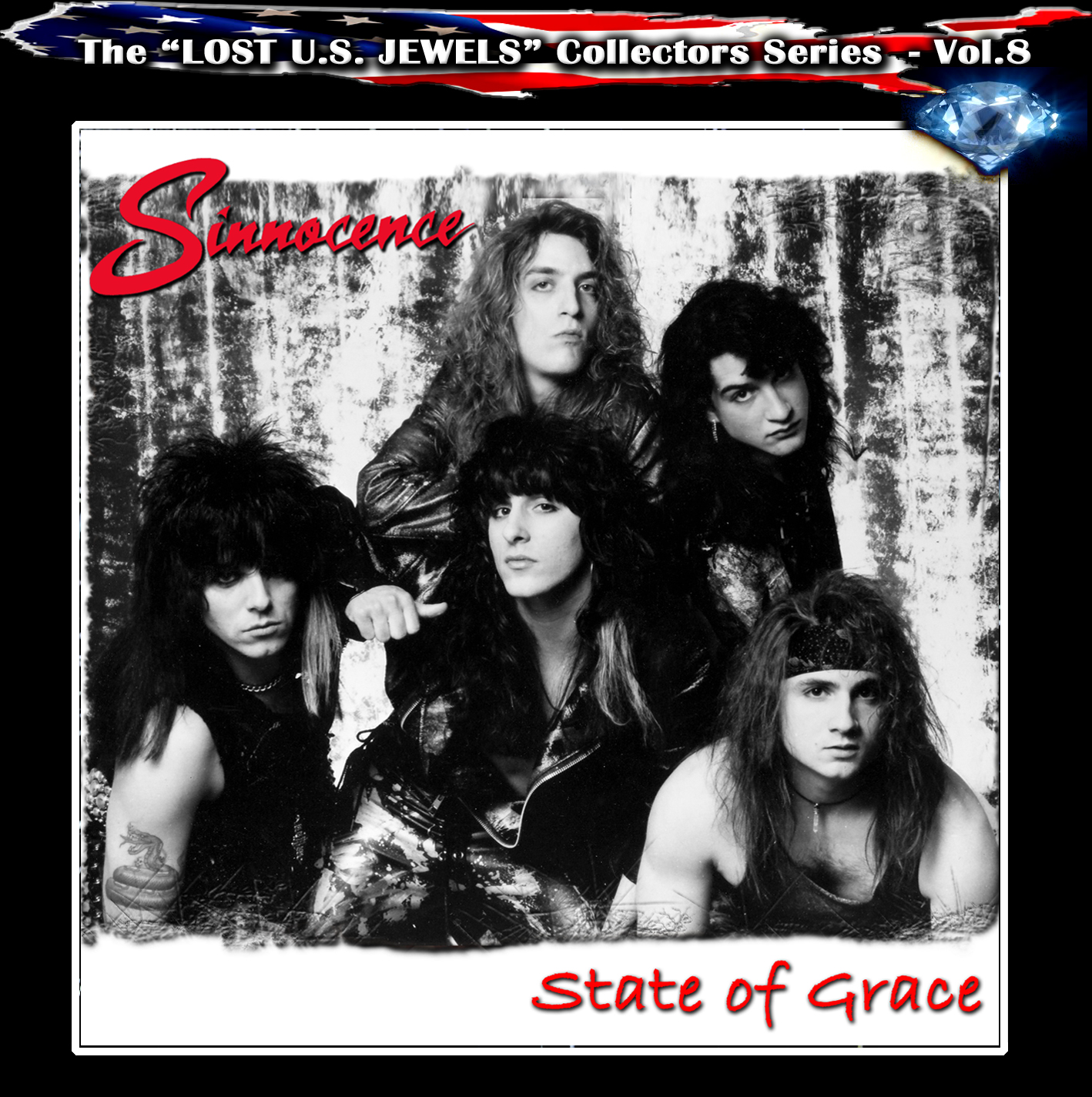 Tracklist
05
Hand That Rocks The World
10
Jungle Boy (unreleased Studio-track)
11
Aint Looking For Amiracle (unreleased Track)
Description
--Put together in 1989 in Union County,and playing throughout the New York and New Jersey club scene, SINNOCENCE garnered a reputation as a band of some repute. Support slots alongside the likes of Kix, Tyketto, LA Guns, Shy and Danger Danger saw them moving amongst the big boys as they ventured into the studio to cut their "State Of Grace" debut-album.Recorded at "Jungle Studios" in Union, NJ, and releasedin '93(probably the worst timing ever, with Grunge sweeping the nation), the CD is a fine independent release, a cult classic that should have done so much more for this band of talented musicians.

-It's 2020 and "State of Grace"will finally get its long overdue moment in the sun.All 9 original tracks have been totally remixed from the original master-reels and remastered for areallyawesomeresult!

--With the addition of a rich 16-pages booklet with unseen pics, memorabilia and the history of the band told by Rob Evans, this is a "must-have" item for all the '80s-'90s Hair Metal/Melodic Hard Rock fans, in the vein of Danger Danger, Black'n'Blue, White Lion, Trixter& all the fans of '80s-'90s Hair Metal/Hard Rock!