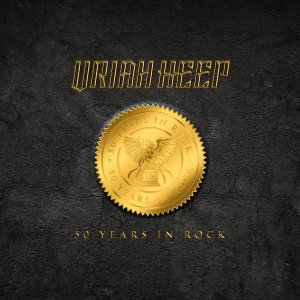 Tracklist
01
No Tracklist Available!
Description
This extensive and ambitious super deluxe box set celebrates Uriah Heep's remarkable career and was curated by the band itself. Along with Led Zeppelin, Deep Purple and Black Sabbath, British hard rock legends Uriah Heep are one of the Big Four rock bands and without a doubt one of the most fascinating bands that stand out in the heavy rock genre both musically and lyrically.

The high-quality box set contains 23 CD albums. In addition to all the band's albums, it also includes 4 CDs compiled by founding members Mick Box, Ken Hensley, Paul Newton and Lee Kerslake. This set also includes the LP "The Magician's Birthday", which was recorded by the well-known sound engineer Andy Pearce (by Lou Reed and BlackSabbath), new artwork by Roger Dean, two art cards and a 78-page book with rarities from the band's personal archives.