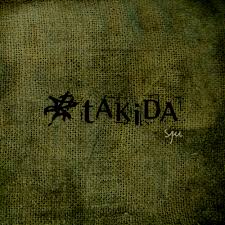 Tracklist
07
Untouchable, Pt. 2 (feat. Dea Norberg)
Description
Robert Pettersson , Tomas Wallin , Mattias Larsson , Chris Reh n and Kristoffer Söderström are the brilliant minds behind Takida , one of Sweden's most successful bands.

Shortly after their formation, the band recorded a few demos in 1999, which earned them a record deal in 2006. With their debut album "Make You Breathe" Takida made a big breakthrough. The following album was released the following year and contained the hit single "Curly Sue". The rest is, as the saying goes, history.

Since their debut in 2006, they have managed to establish themselves as one of Scandinavia's biggest rock acts. 2018 marked the beginning of a new chapter in Takida's career: they teamed up with record label BMG to release the single "Master". The collaboration led to the band's biggest international success to date, with sold-out shows and a rapidly growing fan base, especially in Germany.

After an intensive recording period in the studio, Takida is now more than ever prepared to continue the success with two new singles and then celebrate the summer of 2019 with the new album "Sju".