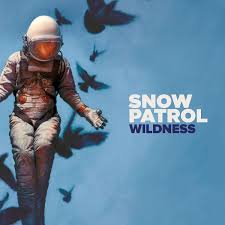 Tracklist
06
What If This Is All The Love You Ever Get?
07
A Youth Written In Fire
Description
Since their breakthrough with "Final Straw" Snow Patrol have left the world like no other band. In 2003, great melodies and deep feelings become unforgettable goosebumps songs: At the latest since the TV series Grey's Anatomy continues to feature "Chasing Cars,""Open Your Eyes. or "Make This Go On Forever" episodes, conquered the tracks of Gary Lightbody and Co. regularly tops the charts worldwide.

After a 7-year break Snow Patrol are back with their new album Wildness and the singles
"Don't Give In", "Empress" and "Life On Earth".

At its core, the seventh longplayer revolves around a wild, original energy, hence the title "Wildness. On the one hand, related to the wild conditions that the modern age brought with general confusion, absurd logic and alienation, and on the other hand an ancient form of ferocity. Something original, alive, beautiful, a form of passion and love.

The album is available as CD, Vinyl LP with 10 tracks and the Deluxe CD with 15 tracks and 36-page booklet available.