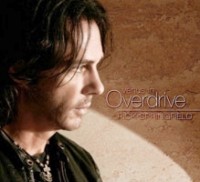 Tracklist
01
What's Victoria's Secret?
02
I'll Miss That Someday
08
God Blinked (swing It Sister)
Description
2008, grammy winning singer/songwriter Rick Springfield with a new studio album and Venus In Overdrive was recorded in 32 days by Springfield and Matt Bissonette, Springfield's long time bass player. He has sold over 19 million records and has had 17 Top 40 hits. He has released 17 albums over his career including Working Class Dog (#7 US, platinum), Success Hasn't Spoiled Me Yet (#2 US, platinum), Living In Oz (#12 US, Platinum), Hard To Hold (#16 US, Platinum) and Rick has also won an American Music Award. The new album has not dark feel like it was on "Shock/Denial/Anger/Acceptance", the new material reminds to Springfields 80-s heydays.