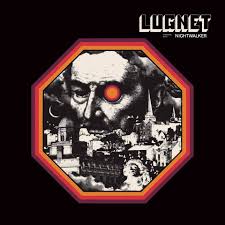 Description
LUGNET, one of Sweden's finest 70s hard rock bands, are back with their second album! Their debut, released in 2016, has already left a lasting impression on the scene with great reviews.

With the enormous power and range of the voice of the new singer Johan Fahlberg (Jaded Heart) the group now takes the next step forward. The extraordinary rhythm work comes from Lennart "Z" Zethzon (Badge) and drummer Fredrik Jansson (Angel Witch, ex Witchcraft). The new guitarist Matto Norlin (Badge) brings in his great blues playing together with Marcus "Mackan" Holten's guitar riffs.

The new album bears the name "Nightwalker" and offers the listener a diverse spectrum
of arrangements and sounds in the context of songs, which all tell their own story. The artwork is by the Swedish designer Robin Gnista. "Nightwalker" will be released on 25.01.2019 by Pride & Joy Music as CD and LP.