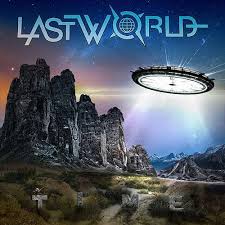 Tracklist
05
Love Is Just A Matter Of Time
Description
MelodicRock Records is excited to announce the release of the debut album 'Time' from new American melodic rock outfit LASTWORLD.

What do you do when two of your artists come to you asking for something else to get stuck into? You put them together!
LASTWORLD is guitarist/multi-instrumentalist/songwriter JIM SHEPARD and vocalist DAVID CAGLE.

Their paring was a case of perfect timing, with Jim recently releasing his acclaimed last album 'Jaded' and David Cagle looking to further enhance his vocal reputation after the monster JK Northrup & David Cagle record. Both guys wanted to keep busy, so MRR introduced the pair to see what could happen.

Magic it seems - with Jim delivering his best songs and performance to date and David once again delivering a flawless rock vocal showcase.

The master of mastering, JK Northrup as always has given the sonics a boost, so fans get to hear the best version of these recordings.

The debut LASTWORLD album 'Time' will be released April 12.