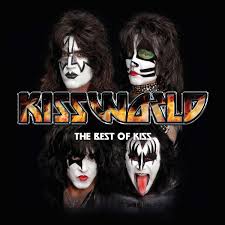 Tracklist
02
Rock And Roll All Nite
03
I Was Made For Lovin' You
04
God Gave Rock 'n' Roll To You Ii
Description
Hardly any other band can boast such a large catalogue of Rock'n'Roll hits as KISS. Now, KISSWORLD appears just in time for their final End Of The Road tour. KISSWORLD combines 20 of the most popular tracks on one album.

The extensive collection includes top 10 hits like "Beth" and "Detroit Rock CIty" and evergreens from 45 years of career like "I WasMade For Lovin' You" and "Rock And Roll All Night".

KISSWORLD released as CD and 2LP.