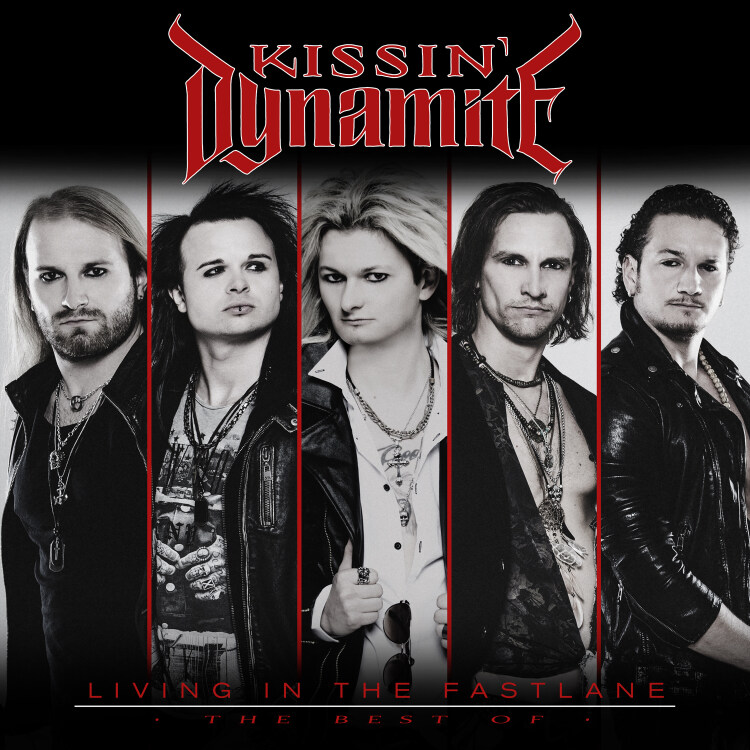 Tracklist
07
Love Me Hate Me (live In Stuttgart)
08
If Clocks Were Running Backwards
01
Against The World (live)
04
Supersonic Killer (live)
05
Steel Of Swabia (live)
09
In The Eye Of The Shitstorm
10
Living In The Fastlane (radio Edit)
Description
Living In The Fastlane - This motto, taken from the "Generation Goodbye" album, sums up very well the success story of
KISSIN' DYNAMITE. Directly with a major deal for their debut album the guys from the Swabia moved in breathtaking speed directly on the fast lane past many other bands- with festival gigs like festival gigs like the Bang Your Head, or as support of the heavy metal legend U.D.O. on one of their European tours, KISSIN' DYNAMITE made it clear to the world that this musical power had come to stay.power had come to stay.

In the year 2021, almost 20 years after the first attempts under a different name, the band looks back at an impressive discography - long time for "Living In The Fastlane - The Best Of KISSIN' DYNAMITE", a journey from the debut album "Steel Of Swabia" through classics and milestones like "Money, Sex & Power" and "Generation Goodbye" to the latest album "Ecstasy". With a feeling for the really big hits, but also for the richness of variations of the band, a cross-section has been lovingly put together here, which includes rousing rock hits (for which the band still stands) as well as live versions, ballads, Japan bonus tracks and previously unreleased tracks. tracks and previously unreleased material - here the sworn fan as well as the newcomer will get his money's worth. newcomer, who will not be able to do anything else than to be converted to rock by KISSIN' DYNAMITE.