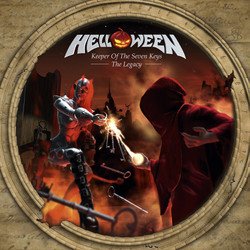 Tracklist
01
The King For A 1000 Years
03
Do You Know What You're Fighting For?
05
The Shade In The Shadow
07
My Life For One More Day
08
Run (the Name Of Your Enemy) (bonus Track)
09
Revolution (bonus Track)
Description
Metal giants HELLOWEEN finally release their classic "Keeper Of The Seven Keys: The Legacy" as a reprint!

On 19 April 2019 the album will be released as 2LP on transparent vinyl in Gatefold and as 2CD, each including BONUSSONGS.