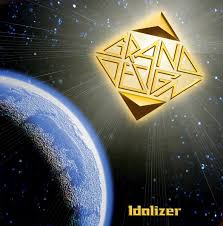 Tracklist
01
Get On With The Action
04
Your Love's A Runaway (2017)
10
You're Gonna Dig On It (2017)
11
Oughtograugh (original Version)
12
Your Love's A Runaway (original Version)
13
You're Gonna Dig On It (original Version)
Description
Re-release of the classic incl. 3 bonus tracks!

"The material on "Idolizer" convinces almost without exception (the slushy'Addiction For Love' once outside before
) and also has more eggs than the last DEF LEPPARD albums combined. Fans of classics like "Adrenalize" and "Hysteria" should definitely listen to what's on offer here."