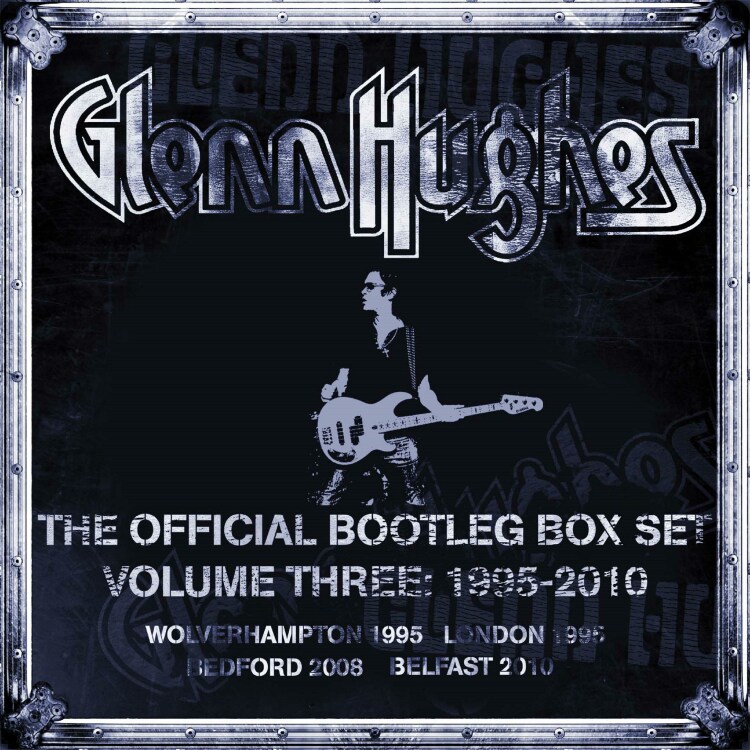 Tracklist
03
Jackie Got The Call Today
12
Hey Ken, Are You Home?
06
The House Of The Rising Sun
13
The Boy Can Sing The Blues
02
The House Of Rising Sun
10
Big Time (hughes) (bonus Track)
11
You Are The Music (bonus Track)
12
Muscle And Blood (bonus Track)
13
This Time Around (bonus Track)
14
Talkin' To The Messiah (hughes) (bonus Track)
10
I Don't Want To Live That Way Again
05
Goodbye To Romance (1992) (bonus Track)
06
12-bar Blues (1992)(bonus Track)
02
Might Just Take Your Life
Description
Glenn Hughes' career began in 1969 as bassist and singer of the British rock formation Trapeze. Members were Mel Galley (guitar,Whitesnake & Phenomena) and Dave Holland (drums, Judas Priest). From 1973 to 1976 he was bassist and singer with the hard rock formation DeepPurple. Hughes' dynamic head voice, together with the bluesy organ of David Coverdale, shaped the sound of Deep Purple during this period, after which Hughes began his solo career. This 6 CD box set documents great concert recordings from 1995, 2008 and 2010, a must for all fans of Deep Purple and Black Sabbath.