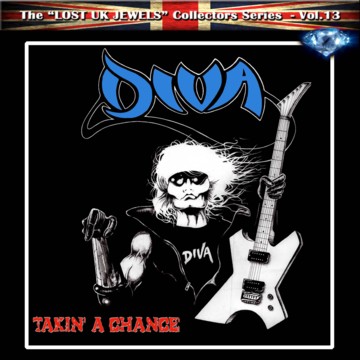 Tracklist
06
Wildside (recorded At "pulse Studios", 1989)
11
Your Flame (recorded At "cage Studios", 1992) Bonustrack
12
Other Side Of The Mirror (recorded At "bigostudios", 2017)
Description
The story of DIVA starts in 1988 when the band was formed out of the ashes of several local Sheffield bands. One official
7" single (Rescue Me / One Kiss) during 1989, two demos, various live-gigs and many broken promises (with major-label Chrysalis looking interested to the band) later, the band split up, when - common story to many other bands - the Rock
-world completely changed as Nirvana hit the scene.

DIVA's sound ranges from the Pomp and melodic splendor of Magnum and Dare, to the AOR bombast of Survivor and Skagarack and the more melodic-era of Black Sabbath, with the second demo being a bit more guitar-oriented and influenced by bands like Little Angels and Tyketto.

The CD adds to the lot a brand new recording of an old song, "The Other Side Of The Mirror", which sees the band reunite and rockin' harder than twenty five years ago!

All these recordings come off the original Reel-To-Reel tapes and the surviving DAT-tapes, and - together with the usual
deluxe 16 pages booklet, extensive liner-notes and a lot of pics and memorabilia - this is another hidden treasure brought
to light to all fans of this genre's delight.