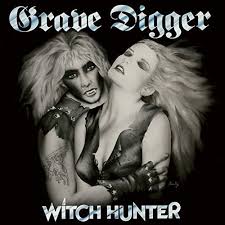 Tracklist
10
Don't Kill The Children (bonus Track)
11
Tears Of Blood (bonus Track)
12
Shine On (bonus Track)
Description
Founded in Cologne in 1980, Grave Digger led the German heavy metal movement that conquered the globe in the early 1980s. In 1984 Grave Digger released the groundbreaking debut album "Heavy Metal Breakdown" on Noise Records, which was enthusiastically received by both the press and fans. One year later followed their second record "Witch Hunter", which only catapulted the band further into the hearts and minds of the global metal scene. With
the third album "War Games", you saw the band on a noise-tour together with their label colleagues Helloween & Celtic Frost. A change in sound and a more commercial style followed in 1987 with the album "Stronger Than Ever", with which the band eliminated the first part of their name and became Digger. They split up six months later due to the commercial flop of the album. The band re-formed in 1991 and released their comeback album "The Reaper" in 1993. Until today
they have released 18 albums and continue to tour worldwide.

Grave Digger's second album "Witch Hunter" is considered a classic in the annals of heavy metal and became an immediate hit when it was released in 1985. The vinyl edition has been out of print for 20 years and is available in a new edition in limited gold vinyl.