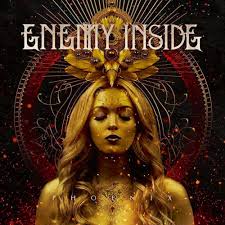 Tracklist
05
Doorway To Salvation (feat. Georg Neuhauser)
11
Summer Son (texas Cover)
12
Doorway To Salvation (bonus Track)
Description
Female Fronted Modern Metal!

The debut album Phoenix contains eleven unique songs full of breathtaking vocals, hard guitar riffs and melodious guitar solos. Expressive texts refine the crystal-clear production.

The album reflects the inner battle between friend and foe, light and dark, good and evil. It is the challenge of each individual to face up to and overcome their own demons. Phoenix unites these opposing feelings and represents the cycle of rebirth, new beginnings and innovation.