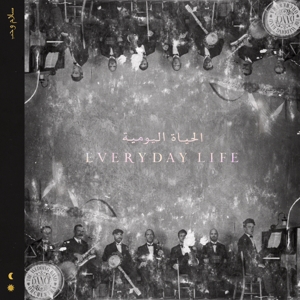 Description
Coldplay have announced the worldwide release of their eighth album "Everyday Life" on Friday 22 November. The 53-minute double album is divided into two halves, "Sunrise" and "Sunset", and will be released on CD, vinyl, cassette and digital.

The two forerunners "Orphans" and "Arabesque" premiered as a double hottest record in the world by Annie Mac on BBC Radio 1 on 24 October.

"Everyday Life" was produced by The Dream Team and features guest appearances by Stromae, Femi Kuti, Tiwa Savage and Jacob Collier.

The album cover of the multiple Grammy and Brit Award winning band is based on a 1919 photo of Coldplay guitarist Jonny Buckland's great-grandfather taken around 1919. The artwork has been touched with mysterious posters and billboards around the world, from Sao Paolo to Tokyo, and the album's tracklisting has been extended to local
Classifieds published.

Today Coldplay are one of the most successful bands in the world, with just under 85 million records sold and over 4.1 billion streams reaching each of their seven #1 albums in the UK and other countries.