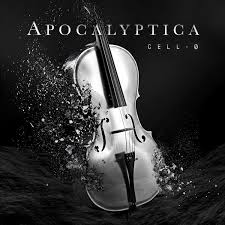 Tracklist
01
Ashes Of The Modern World
Description
Apocalyptica proudly announce their ninth studio album 'Cell-0'. Bursting with baroque energy, Apocalyptica not only find their way back to their expansive instrumental roots on January 10th, 2020, but this time they really revive their music through their experience and passion. The journeys are more epic, the goals wider and the rewards so much richer than anything the exciting, ambitious quartet has ever produced. Produced by the band and mixed by Andrew Scheps (Red Hot Chili Peppers, Lana Del Rey, Metallica, Black Sabbath, and others), 'Cell-0' will be played with Ashes Of The Modern World in the cello is a real "must have" for the cellist, who is afraid of the ethereal space to be brought back to the ground of facts on "En Route To Mayhem" in a nosedive under the most violent cello reefing!

Cell-0' is a splendid Smörgåsbord, covered with symphonic and metal masterpieces and shows a band at the height of their unique and magical compositional strength.

CD in Mediabook, Deluxe Double Vinyl (180g) with
20-page booklet and etching.