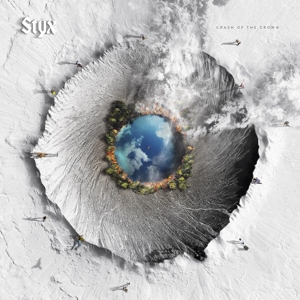 Tracklist
01
The Fight Of Our Lives
04
Hold Back The Darkness
05
Save Us From Ourselves
12
Coming Out The Other Side
Description
It is the 17th studio album of the rock icons and will be released on June 18: Styx have announced their new album "Crash Of The Crown".

The album consists of 15 tracks and is both modern and timeless. Although "Crash Of The Crown" will be released in 2021, it deals with dark themes from various decades such as 1066, 1455, 1775, 1861, 1941 and 2001. Nevertheless, the positive aspect is the focus of Styx's new project. They always try to focus on the light at the end of the tunnel and reflect this behavior on their fans.

The first taste of the album to be released in summer fans get already now with the release of the first track "Crash Of The Crown". The single is the first song in the band's extensive history to be recorded with three lead singers. James "JY" Young starts the song, followed by Tommy Shaw, who takes over the middle part and Lawrence Gowan, who sings the finale of the song.