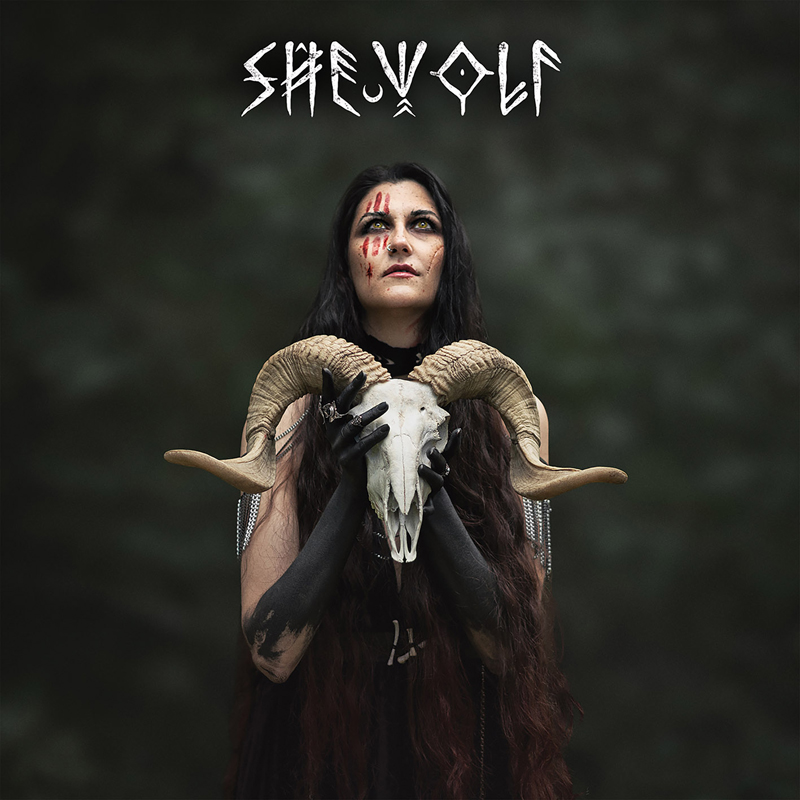 Tracklist
09
The Thrill Of The Chase
Description
SheWolf is a new band built around the unique, powerful, and versatile voice of the Greek singer Angel Wolf - Black (Bare Infinity, Vivaldi Metal Project & more). Combining a mixture of symphonic elements, folk vibes, and heavy/power metal riffing, SheWolf's music stands out for its superb personality and bombastic impact.

Produced by Michele Guaitoli (Visions of Atlantis, Temperance, ERA) and Marco Pastorino (Temperance, Virtual Symmetry, Even Flow), SheWolf's self-titled album is set to be one of the most interesting debut releases in the Symphonic Metal scene. Supported by her unknown wolves, The Hunter (guitars), The Predator (bass), and The Alpha (drums), Angel Wolf-Black (vocals), The Shaman, is summoning the forces of nature to roam every known land and bring the music of SheWolf to the world.

Angel Wolf-Black says, "Every 116 years the stars align. It is time for the Shaman to rise again and call the Gathering of the Wolves. From the East to the West, the North to the South, we meet at our sacred place to renew our vows. The blessing of Selene enlightens us and the pulse of the Earth leads our way in the dark as we spread once again across the world. Our song, thousands of years old, runs in our veins since the day we are born. It is our duty to beat the drum, hit the chords, and raise our voices. We are the night. We are the cry. We are the beast. We are SheWolf."