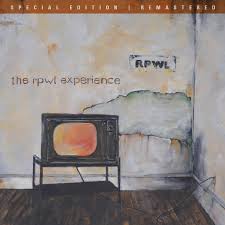 Tracklist
02
Breathe In, Breathe Out
05
This Is Not A Prog Song
06
I Watch Myself Sleeping
10
Choose What You Want To Look At
Description
There is really a lot to discover on The RPWL Experience, both musically and lyrically. You can see the
disc, but you can also use it as a thought-provoking impulse, as an intellectual to let the challenge have an effect on you. No matter for which occasion, in which mood or to the time you spend listening to these magnificent songs, they have a compositional and craftsmanship and an enormously high entertainment value. Can you give an album an make a bigger compliment? On "The RPWL Experience" the band shows itself in the lyrics uncompromising and socially critical like never before, but also breaks new musical ground: Never Previously at RPWL, the poles of stylistic orientation were so far apart. Some things
sounds raw, rough, with corners and edges, sharp tips, and yet the band leaves the so typical RPWL sound is not. Outstanding, next to the "Silenced", which has meanwhile become live classics. or "Breathe in, Breathe Out," is also the Bob Dylan cover of "Masters Of War.