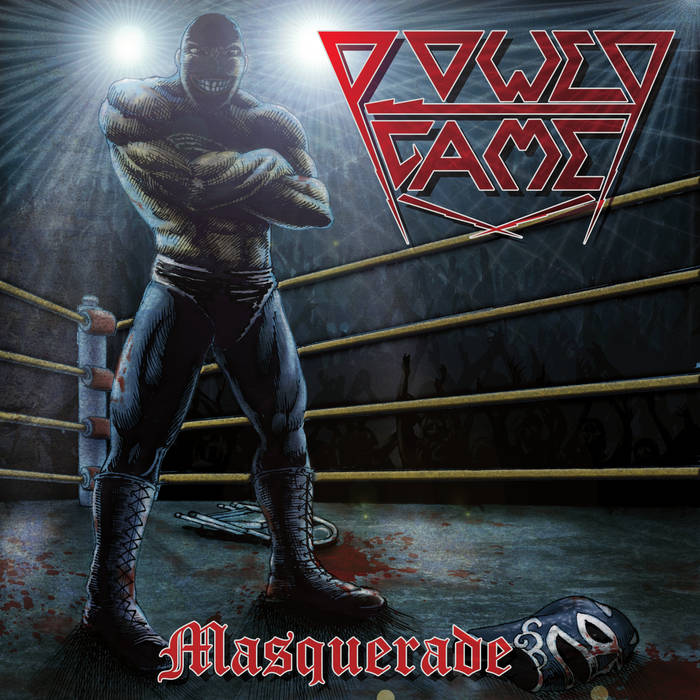 Tracklist
06
The Chase Of The Falcon
08
Baptized In Fire And Steel
Description
Founded in 2012 by singer and guitarist Matty, POWERGAME is the child of pure passion for the NWOBHM. The band name was borrowed from the Tokyo Blade song of the same name, but of course other bands of this era like Tygers Of Pan Tang, Samson, Tank, Raven, Holocaust, Angel Witch, Demon and Iron Maiden are also important influences of the band.

After a few line-up changes, a 3-track demo called "Raw Heavy Metal" (2013) and the self-published album "Beast On The Attack" (2015), "Masquerade" is the highlight of the Bielefeld Quartet. Biting riffs, two-voiced leads, pumping bass, driving drumming and Matty's characteristic voice are the ingredients for the band's songs. The songs get to the point, but still offer enough details to stay exciting in the long run.

One example is the canon the guitars play in the band anthem 'Powergame'. Lyrically they like to play with clichés, titles like 'Baptized In Fire And Steel' represent the self-conception of POWERGAMEs. The song 'Final Warning' also sings about the band mascot, the Mexican wrestler "El Demonio Negro". The album was recorded by two different drummers, KG (Lost World Order/Vyre) and Jörg Uken (Weckörhead, ex-
Stormwarrior), in whose Soundlodge studio parts of the other recordings as well as mixing and mastering were provided. KG will support the band live until further notice.

On stage the band exudes pure energy, after all the NWOBHM is also the snotty punk.