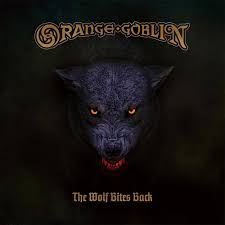 Tracklist
05
Ghosts Of The Primitives
Description
21 years have already passed since the debut "Frequencies From Planet Ten" and four years since the last album "Back From The Abyss". It was about time... and the waiting actually has an end. ORANGE GOBLIN are back with their darkest album yet - both lyrically and musically.

"The Wolf Bites Back" will be released on June 15, 2018 via Spinefarm Records and is the ninth studio album in the band's history.

Frontman Ben Ward sees the new work as her strongest and most varied so far.

"You still hear immediately that you have an ORANGE GOBLIN album in front of you, but we have brought a lot more variation to this album... Here and there you hear moments of Can, Captain Beyond, Wishbone Ash and The Stooges alongside the typical Sabbath and Motörhead influences. Lyrically, I've explored everything from alien serial killers to zombie biker gangs, Buddhist warriors to the legacy of the Salem witches.