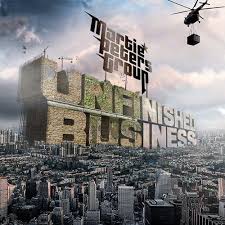 Tracklist
01
When The Circus Hits The City
07
Don't Kill The Messenger
Description
Danish AOR hero MARTIE PETERS will release his new album 'Unfinished Business', due March 15.2019.

The new album is fabulous and filled with glorious melodic rock anthems that all fans of PUSH & the first two MPG albums will immediately recognise.

Hard rock singer MARTIE PETERS bounces back with the comeback of a lifetime and a new album in 2019. The new album is aptly titled "Unfinished Business" and after a ten-year absence from the hard rock scene, Peters and his group return with catchy hooks and heavy, grooving guitar riffs.

Legendary producer NEIL KERNON (Dokken, Britny Fox, Hall & Oates, Queensrÿche and many, many more) handled the mix.