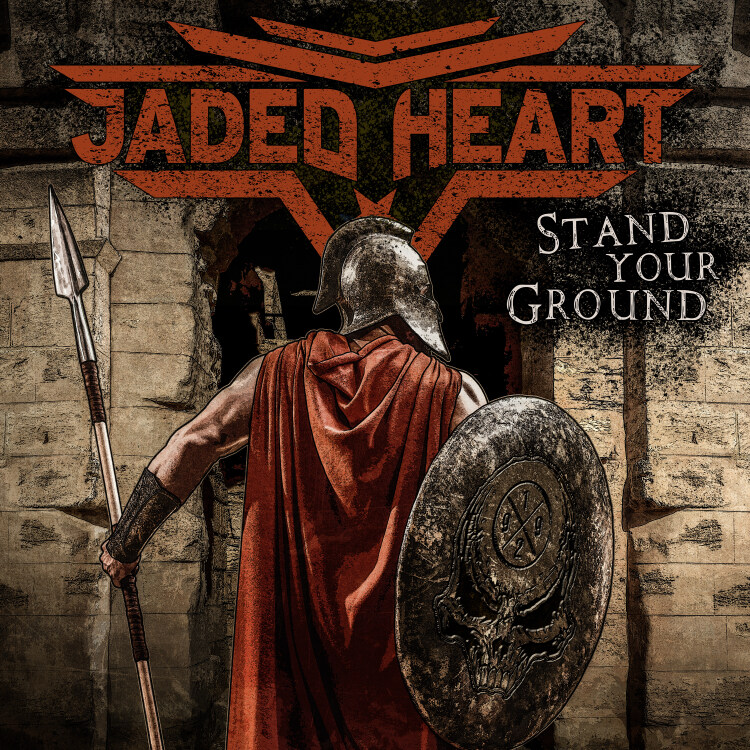 Description
Jaded Heart are back and are more than proud of the Melodic Metal album they can now present to you! But beware: "Stand Your Ground" is the first Jaded Heart album without keyboards.

In the last years Jaded Heart turned into a Melodic Metal band with heavy guitars and modern metal drumming. The band had been discussing the idea of leaving out keyboards in their songs for some time and agreed that this step would also have an impact on their sound and approach to songs. Jaded Heart has always been a melodic band that writes songs with powerful choruses to sing along - and this album offers many of them! For the first time in years the whole band came together and wrote 2 songs as a complete unit in a rehearsal room in Cologne. Since the band lives in different countries, this was no easy task. However, the creative juices flowed with full power and the band needed only 3 hours to write "Hero To Zero" and "Kill Your Masters"!

Choosing an album cover was not that easy, but when Thomas Ewerhard presented the gladiator idea, everyone was immediately on board. The impressive title song "Stand Your Ground" deals with exactly this topic. Another premiere for Jaded Heart was the involvement of an external lyricist. So Johnny Lindberg was more than happy to be part of this album: "These songs inspired me. The high quality of the melodies and rhythms alone inspired me to create thoughts that were then put into words - and some lyrics basically wrote themselves. It was a great honor to write the lyrics for this melodic metal album".